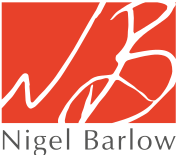 Articles
5 Ways to Reframe the Crisis
Positive thinking of the 'glass half full, glass half empty' strain won't help us much in this global pandemic. We all know someone who has been on that positivity seminar: they can't wait to tell you brightly that you don't have a problem, it's an opportunity!
This is why sceptics call an optimist someone who is very positive-about someone else's problem. Or why a 'minor operation' is one that's undergone by another.
Try this on someone who has lost friends or relatives to the crisis. Clearly it is a problem. Our friends seem to be divided into those who think the whole thing is overblown – they don't know anyone who has been seriously ill – and others who believe we should have responded more authoritatively; almost always they know people who have suffered.
And yet… We are a very resilient, problem-solving species, and it can aid our recovery to a world-wide malaise if we can rethink or reframe the language of crisis that we may have swallowed wholesale. As we think, so we are. Let's apply the Rethink treatment to the language of crisis…
1.Isolation as HIBERNATION
Isolation is a negative expression, especially when there was already an epidemic of loneliness ravaging society. 'Hibernation,' on the other hand, has a positive connotation: after a pause or rest, new things grow. Going within is associated with a surge in creativity, as captured wonderfully by writer Franz Kafka's observation on staying in one's room:
"You do not need to leave your room. Remain sitting at your table and listen, simply wait, be quiet, still and solitary. The world will freely offer itself to you to be unmasked, it has no choice, it will roll in ecstasy at your feet."
No excuse now for not getting on with that creative notion that's been gestating inside you for years. Whether it's leaving your job- which may no longer be there anyway – or writing your masterpiece, there's no better time than this period of hibernation. Yes, there will be many poor novels written (and horrible sweaters knitted!) during this period. But better to try and fail rather than be overwhelmed by pessimistic thinking. Isolation does, strangely, bring its own blessings, if we can regard it as an opportunity to give birth to ideas that, till now, were just clouds in our coffee.
2. Social distancing as VIRTUAL NETWORKING
We may be physically in a hug-free zone, but our new connective technologies have given us the potential to expand our global network. Almost everyone describes how much more they are in touch with long-lost friends, family and colleagues. Experts who were previously too busy to contact are in front of their screens having conversations that can be more intimate and less hurried than in the previous frantic physical space.
So now's the time to contact or learn from the cognoscenti, rebel thinkers and wise mentors in our fields of interest. Whether it's David Lynch on film-making or artist Grayson Perry on creativity, they've never been so accessible.
Networking has been classically thought of as meeting useful others at a conference, reception or cocktail party. And there is a certain buzz from making creative serendipitous connections this way that cannot be exactly replicated online. But mourning the loss of these physical encounters isn't helpful at this time: think instead of the positive opportunities to be with the world's great minds virtually that has been presented to us.
'The Woodstock of Ideas' is how former President Bill Clinton described a festival we usually go to every year: at the Welsh border town of Hay-on-Wye. In 2020 it's all online, attracting 6,000 to a talk by charismatic historian Simon Schama, when previously only 300 would have been able to watch him live in a drafty tent. Yes, we miss the funkiness of a gorgeous town of 1,300 inhabitants with 39 book stores, surrounded by stunning hills and woodland. And those chance encounters in historic pubs. But at the same time we have to acknowledge that we are able to dip into many more speakers – from science to philosophy to politics- than in a normal year. And to engage in the well informed chats in the sidebar.
The festival's old slogan, Imagine the World, seems especially prescient when guests from Vancouver to Tokyo can simultaneously join in…
3. Lockdown as BREAKTHROUGH
'Lockdown' is a word that triggers feelings of imprisonment, restriction and helplessness. But being deprived of external choices is a real opportunity to make breakthroughs in thinking. The CEO of an American food company believes his business has packed 6 years of innovation into 6 short weeks!
In ordinary times I am advising clients to adopt 'garage thinking.' In other words, taking lessons from the innovators that were birthed in a garage environment – HP, Apple, Amazon, Oracle and Siebel to name just a few. What I'm really talking about is a Garage Mindset, a focus on experimentation, prototyping and fast failure in a silo-free, hands on, minds on space.
Now, quite literally, people are working from their garages. Or their home office, shed or study. More than ever the inspiration to adopt new ways of working and thinking is key to survival. Necessity = invention.
In the rural and very traditional Cotswolds where we find ourselves 'locked down,' local businesses are making socially-minded breakthroughs. A small gin enterprise has used its alcohol stocks to produce and give away hand sanitisers, while a high- end fashion company has turned its manufacturing over to making protective 'scrubs' for healthcare workers. They, and many like them, are adopting compassion as their new corporate value, simultaneously upending the definition of what 'value' really means.
4. Expertise as DO IT YOURSELF
Self-sufficiency is a new skill we are all having to adopt. Whether it's doing practical maintenance jobs like rebuilding a wall or a shed, or swapping favours with neighbours we hardly spoke to before. We may or may not become good bakers, hairdressers or therapists to our distant loved ones, but we are having a go, and discovering both new joys (and some productive frustration with the results) along the way.
Even for city dwellers, growing your own has become a national craze and source of great satisfaction. The supermarkets had been sluggishly making the transition to 'locally sourced' produce even before the pandemic, but nothing can trump eating your own chard, rocket or early potatoes.
For many, adopting a healthier lifestyle, with a rhythm and routine to the day, has been its own reward. Although I wouldn't advocate taking do it yourself to the same level as an engineer friend: he lost a gold crown tooth, and replaced it himself using superglue. An extreme example of DIY, perhaps, but indicative of the times.
One positive opportunity is that so many organisations, including Harvard Business School, are offering free content online. We can now design our own learning syllabus. Speaking to HR leaders online recently, I advocated that truly become 'guides on the side,' helping their now remote workers to navigate the abundance of learning resources that can be accessed digitally, either at low cost or even free. At the same time I realise I'm making myself obsolescent as an educator of business leaders, but I believe we all have to make the move from wizardry in our own field to becoming 'alchemists.' In other words, guiding people to the tools where they can change or even transform themselves.
5. Busyness as ESSENTIALISM
The old complaint was, 'I don't have time.' Now we may be poorer financially, but time rich. So how do we spend our new found wealth?
At the start of the restrictions, we probably thought we'd finally learn Italian, the guitar or basket-weaving. In reality, few of those I speak to have achieved these goals, but almost all have said it's made them reflect deeply on what's most important in their lives. Friends, family, health (no longer taken for granted), and enjoying the simpler rhythms of a day less overwhelmed by the double -edged sword of 'choice.' Where to travel or eat out, what to buy. This is good for the individual, but less promising for the false god of consumerism, at whose feet we have worshipped whether we admit it or not.
A young couple in London, both with good jobs but an expensive lifestyle, have saved enough in 3 months to put down a deposit on an apartment. The sheer business of busyness – coffees out, travel, clothing, visits to the health club and so on- has diminished. And with it a real appreciation of what we need, rather than being sucked into the costly spiral of what we want.
I lead an online meditation group each evening, with record numbers attending. We've all remembered that peace of mind, a state of being, is more important than so much of the outer distraction – the activity trap - that has masked our inner need for tranquillity, for silence, birdsong and the joy of being at ease with ourselves and the world.
*************************************************
By now I'm sure you get the idea: there's power in reframing and not accepting at face value the narrative being presented to us in the news. Let me be clear: in no way am I suggesting that reliable sources like the BBC are peddling 'fake news.' It's simply that they are giving us the events on the surface of life, and by going deeper and questioning more profoundly we can create for ourselves a fresh, more meaningful 'reframing' that will help us through to the other side of this shock to the world's nervous system.
The Hitchhiker's Guide to the Galaxy is the wonderful creation of humourist and science enthusiast Douglas Adams. He describes a future when we are too busy to give our attention to what we really believe, deep down. The solution? Programme an electronic monk to do all the believing for us, so we aren't distracted and can continue with all our busyness! It's the ultimate act of outsourcing, a technical 'solution' to finding answers to life's big questions like 'Who am I?' 'What gives me meaning?' and 'Why am I here?'
That future, in the unpredicted and unpredictable guise of the Covid-19 outbreak, may already be here. Experts are great at resolving today's problems – if my head hurts I'd like to talk to a neurologist rather than consulting Brain Surgery for Dummies – but not at predicting what happens next in an unforeseen discontinuity. We are all going to have to rely more on ourselves than well - meaning professionals. To think and feel our own way out of this mess. Which is why I end my talks these days with the thought:
You can outsource everything...Except thinking!