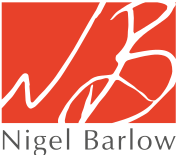 German Lessons from the World Cup: how they can save your business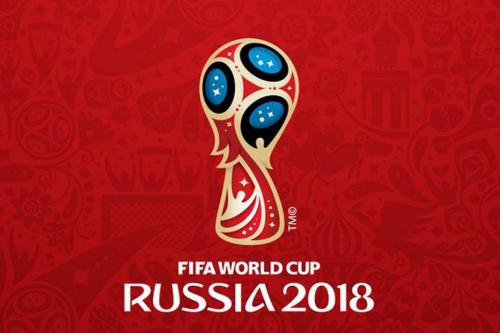 Germany's ignominious early exit from the World Cup has clear messages for business enterprises. But this is not just about Germany: many other champions have also failed early on by relying on their past recipe for success. It's a powerful message for organisations who similarly over-rely on yesterday's winning formula.
Was this really the same Germany who thrashed Brazil 7-1 on their home turf, before going on to World Cup triumph, and the Confederations Cup in 2016? An eleven who looked leaden-footed, profligate with goal chances and lacking the incision, speed and belief of the 2014 outfit?
Well, yes – 6 of the team who thumped Brazil last time round were meant to be key players in Russia. That's exactly the problem.
We could call this 'the failure of success' – just when you're at the top of your game is when you are most vulnerable, as an elephant's graveyard of disrupted companies also demonstrates. Blackberry, Kodak, Toys R Us, and Blockbuster are the usual examples trotted out. But the lesson from the World Cup is that it could be you next! You can be world champions in your industry, but like Germany, only three short 'matches' from being dethroned.
When Winners Lose
South Korea 2, Germany 0 is not as surprising a result as it first appears. In four out of five recent World Cups, the previous champions have failed even to reach the knockout stages. The almighty France, also Spain and Italy, went from heroes to zeroes from one tournament to the next. And no team in present days has won the Jules Rimet trophy twice in a row.
Hold on, you may say - this is hardly a shock. Teams age and lose the appetite for medals, while competitors analyse their game and work out how to play against their system.
You'd be right, but it's the manner and extent of the decline that's the real story here. In 2002 the French - with Henry, Cisse and Trezuguet, the top strikers in the English, French and Italian leagues - failed even to get on the scoreboard in three matches. Denmark and Senegal were hardly title contenders when they dumped the World Cup holders.
Wait. It gets worse! Holders Italy got beaten in 2010 by the unknowns of Slovakia, and could only struggle to a 1-1 draw with New Zealand, the ultimate World Cup minnows.
Then in 2014 Spain outdid them all in the failure stakes: they achieved the fastest ever exit for champions, and were thrashed 5-1 by the Netherlands. Player Xabi Alonso remarked, "We just didn't know how to maintain our hunger or that conviction you need to win a tournament."
If you're wearing your business hat while reading this, you'll see where we're headed. Here are six ways of avoiding an early exit from your industry sector.
The Lessons
1. Let Go of Yesterday's Heroes
Manuel Neuer, Germany's World Cup winning goalkeeper, is a good example of the problem of sticking with old favourites. He had been a great servant in the past, famed for acting boldly as an extra sweeper when needed.
But he'd been out most of the season with injuries, and in injury time was robbed of possession out on the wing in the South Korean half, conceding the final goal that sent Germany literally packing.
To be fair to Neuer, the game was already lost; it's his inclusion, lacking match practice, that's symptomatic of the problem of holding onto the old beyond their best-by date. One of the most deadly strikers in the Premiership, and a big part of why Manchester City romped away with the title, is a young German called Leroy Sane. From any objective observer's viewpoint he should have been a dead cert for inclusion. He didn't even make the squad.
2. Leaders Have their Time
Up until Russia, Joachim Low, the German coach, could do little wrong. Clearly an incarnation of Svengali in a sweater, his cool, cerebral nature seemed to infuse his team with calm and composure.
But this time he was uncertain and unconvincing, switching players at an unhealthy rate and failing to do exactly what he's been renowned for in the past - creating team spirit . Germany under him had been brilliant at substituting a team ego for individual ones, and it was an unstoppable formula. Till now.
Hats off to Zinadine Zidane for calling time on his Real Madrid tenure after three successive Champions' League titles. What could top that? The reality is that most leaders hang onto their position for longer than they should, whether they are Low, Arsene Wenger, Winston Churchill, or Martin Sorrell. Perhaps only Alex Ferguson is the exception to this rule.
3.Stamp on Infighting
Reportedly there were two warring camps in the German squad: the old, 2014 hands who thought they knew it all, and the newbies hungry to prove themselves – and with some taste of victory under their belts, having contributed well to the Confederation Cup.
While we will never know all the details of this schism - it may have been spiced up a bit for the press – the players clearly were at odds with each other, on and off the pitch. And it showed: half-hearted, careless passing and sloppy finishing are the last things you'd expect from this nation of footballing winners.
In business we talk about infighting between silos, teams and their leaders getting involved in non-collaborative or even downright hostile behaviour. Sometimes this 'tribal' behaviour is ignored, as long as the numbers are made, but it's almost always a harbinger of decline in the near future. No wonder the word 'alignment' has come back into vogue in recent years. Factional, narrow, silo-based thinking must be faced by a zero-tolerance approach, or the cracks will appear very soon –on the field or in the market. Internal competition has seriously damaged previous business champions like Sony.
4. Arrogance – nein danke!
We all know the symptoms of dangerous arrogance - not listening to opinion from outside your immediate coterie, resting on past glories and believing that you are entitled to success. I say 'we all know it,' but can become blind to creeping arrogance if we are part of that inner circle, like the senior cabal of German players.
The current world tennis number one, Rafael Nadal, appears to want victory even more in the latter part of his amazing career – but never acts as if he's entitled to win. His training regime is fiercer than ever, and he appears to act as if every point is set point.
Why not create your own checklist to cover symptoms of arrogance, blindness and complacency, and have a courageous conversation about how to act as if every success has to be earned, never taken for granted.
5. Be Curious about the Outsider's View
If others could see the German team's problems, why were they not fully evident to the players themselves?
Look, there's a fine line here: listen to every piece of so-called feedback and it will stifle your ability to express yourself in your own way. However, it's a valid exercise to seek out the view of informed outsiders – and smart beginners. The impossible dream is to see ourselves as others see us, but it's worth reaching towards. This human blind spot may well be there for survival reasons, at least the survival of our self-esteem! Most of us rate ourselves in the top quartile of the population on our abilities – whether it's leadership, driving, looks or values such as kindness and generosity. Shame that others don't rate us as highly!
The first indication that you are not listening to opinions from outside your own organisation is that you hear the words, 'yes, but,' a great deal, denying the perceptions of others not in your nest. Forget surveys and questionnaires – you gain useful insights by asking curious, Colombo-like questions of those whose views, less sullied by ego considerations, you value.
6. Never Under-estimate the Competition
Low said that he never expected to be beaten by South Korea. Not good enough – we live in a world where new entrants from left field regularly trash the incumbents. That's why 'disruption' is a word feared by today's winners: their cosy hegemony is what's being disrupted, whether that's football cups or market value we're talking about.
As I write, the two best performing teams in the World Cup are Belgium and Croatia, while Mexico, Japan and South Korea have all overturned the old guard. You never know where new threats are coming from: the CEO of ServiceMaster, the professional cleaning and pest control giant, remarked that it's not the traditional bug companies he fears, but those who merely possess a platform and digital expertise - the Amazons and Googles of this world.
So just as the Detroit car-makers were looking the wrong way for competitors – watching the other US companies while the real threat to their dominance was coming from much further East – we tend to fix our gaze too close at hand, focussing on organisations too much like ourselves.
The Koreans were fit, determined and hungry, and with nothing to lose – they were going home from the competition anyway. Germany needed to change its game plan against this guerrilla opposition, but were too stuck in the ways and with the personalities that had clicked so well in the past.
Healthy Paranoia
I often advocate that clients add a new value to their predictable list: healthy paranoia. That's the attitude needed to benefit from the principles above. Naturally there is a balancing question here: how to enjoy success without settling into complacency.
But that's another story. For now a little bit of gloomy introspection can prevent worse gloom further down the road, and can inspire if it restores the hunger and conviction needed to win in the future.
nigelbarlow@nigelbarlow.com