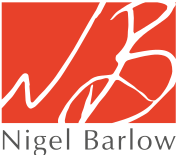 More Than A Game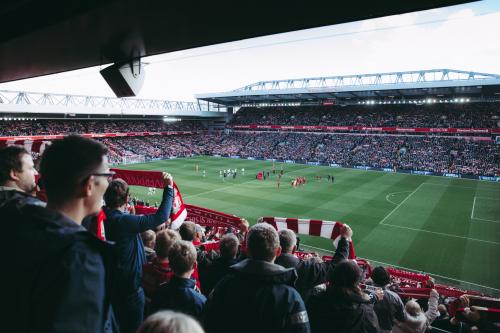 Leadership Lessons from the Miracle of Merseyside
Liverpool 4, Barcelona 0
Whether you're a football fan or not, there's a powerful message from this event on how to confound expectations of defeat, in life or business.
"You couldn't make it up",goes the old cliché. Well, of course you could, but in the real world no-one would believe you. "Living a fairy tale" is the other press trope about famous victories, so let's borrow from the language of myth and put Liverpool's holy grail quest this way:
You have to beat the best team in the world, the legendary Messi and his army, by at least four goals, without conceding one. You were thoroughly beaten by them 3-0 in Barcelona the week before. Two of your best players are injured and no-one has ever reversed a three goal deficit in a Champions League semi-final in all the decades of the competition. Are you prepared to accept the challenge?
My God, were they! When Divock Origi netted the first after seven minutes it was game on, and what a game! Amazingly by half time the Catalans had slightly more possession than the home team, and if they had scored even once we (I declare my highly biased interest with that use of 'we') would be out of the competition. Fortunately, unlike at last year's Final, we had someone confidence-inspiring in goal. The wonderful Alisson made two marvellous but unshowy saves to preserve our chances.
Barcelona had the opportunities to score, but as the minutes rolled by we thought maybe, just maybe, it wasn't going to be their night. Even Lionel Messi stumbled, hesitated and was unnerved by the magical force that is Liverpool at home on a European night, backs against the wall but with the mighty will power that has made them, as the banners proclaimed, 'European Royalty.'
Before the game, Jurgen Klopp, the most visibly passionate of managers, who seems to love all his players with the warmth usually reserved for a favourite child, had said that against all logic and almost insurmountable odds, we were not finished. And, he added, 'We are Liverpool!'
This was what he said to the fans, but afterwards revealed he had told the players,
'I don't think it's possible, but because it's you we have a chance.'
This was wise leadership, appealing to players' commitment, inviting them to play beyond themselves with intensity and pride, but without tension-creating pressure. Afterwards Klopp added the insight that you couldn't train for a performance like this - you simply had to create the conditions and let the players give their all. A great model and inspiration for firing up a team in any setting, not just sports.
There was no mistaking that Barcelona had arrived at Anfield. If a visiting team isn't at least slightly intimidated by the sound-force of Liverpool fans belting out You'll Never Walk Alone, then they are simply not human. This was a triumph of will, pride and even love over arguably greater talent, given the absence of the injured Egyptian King, Mo Salah, and Brazilian Prince, Bobby Firmino, who'd scored over 40 goals between them this season.
Hang on, you may say, but you've completely lost it and wandered into the land of hyperbole. Surely it's just a game, after all? Wrong! The only agreement I have in my marriage pre-nuptials is that if my wife ever says, 'Football is only a game,' I'm allowed to leave her on the spot. But bravely she watched the match with me – foregoing the tennis in Madrid she'd rather have seen - and became as spellbound as I was. Although she was embarrassed by my antics, which involved much bad language, leaping across the room, hugging anyone in sight, and even kissing Origi on the TV screen (you can see I've got football religion bad!).
Back to the match, because of course there was a real, thrilling, blood and guts football battle that underscored all this passion and mythology. Half time, 1-0 up and a passionate crowd believing they just might be witnessing a near impossible comeback. In the break I'd texted my Liverpool-mad son, watching the game across town in a pub with his mates. Presciently (I normally get it wrong) I proposed bringing Georgi Wijnaldum on. In my fevered mind, Klopp telepathically heard my plea; the Dutchman came on and promptly scored two tremendous goals, the first from an incisive cutback from Alexander-Arnold, playing as usual more like a full out winger than the right back he masquerades as. Wijnaldum struck the cross hard and low from 12 yards out, slotting the ball between the diving goalkeeper's flailing hand and diving body.
Symbols matter in football, so instead of overdoing the celebrations Wijnaldum rushed to pick the ball out of the net, waving his team back to the half way line to renew the onslaught. It worked: this time from the left wing Shaqiri floated a beautiful high cross. Wijnaldum soared higher than the feted Barca defenders, twisting his neck to viciously head the ball into the corner of the net. He achieved this with grace and a facility that most dedicated centre forwards can't muster. The goalkeeper didn't even move – it was the perfect headed equaliser.
3-0, 3-3 on aggregate.
Now the prospect was one that gave me the shivers: extra time and the strong possibility of the dreaded penalty shoot-out. I couldn't bear the idea, and gave up sitting down to watch. This was a time for pacing around the room, barking encouragement for the coup de grace.
Yes, they say you couldn't make it up, but you'd be accused of sentimental writing to attribute the winning goal to an act of genius by the only home-grown Scouser in the team. But that's exactly how it was. Trent Alexander-Arnold went to take a corner he'd doggedly won on the right wing. Liverpool's corners had been disappointing until then, usually falling short and easily cleared by the massed ranks of Barcelona's defence. Not this time: he appeared to be leaving it to someone else as he strode a few yards back towards his own goal. Suddenly he saw a gap in the penalty area, sprinted back to the corner circle and drove a low ball into the near side of the box.
Origi, unmarked as the shell-shocked defence seemed to have gone to sleep, hammered his shot high and hard over the goalie's outstretched arms, into the far corner of the net.
I have to confess this is when I really lost it, rushing to the screen to kiss the lovely Belgian, I accidentally switched the TV set off in my passion. It was a minute or two before we got the picture back, fortunately just in time to see the opportunistic wonder goal replayed, as it will be by Liverpool fans for many years to come.
4-0, and, incredibly, almost there.
Then it was nail-biting time for the last 15 minutes. As if they had only just realised they were really in a game, Barcelona were stung into waves of possession and attack, because of the away goals rule needing only one strike for victory. Liverpool, who'd been playing an exhausting high pressing game from the first whistle, fell back in numbers to defend. It should have been unbearable – a so close, but so-far scenario- but I felt a strange calm and certainty come over me. This was not going to be Barcelona's night – it belonged to us, and all who believed in the underdog.
At the final whistle, pandemonium broke out at Anfield. The cameras picked up both home and visiting Spanish fans in tears – joy and heartache expressed in the same way.
Earlier on I slipped in a word you might have dismissed as exaggeration – I called it a night of 'love'. But you only had to see the way Virgil Van Dyjk (imperious as ever) held the modest Origi's head and looked into his eyes with joy, and how Klopp hugged everyone he could get his enormous hands on, to feel it in the air. Clearly leaders who love their people get so much more out of them.
In a literal sense the game was transcendental, a tale of two prominent sets of teeth. Suarez had bared his several times during the game, rolling around, arguing ,and unseen by the referee, kicked Robertson off the field. Luckily he didn't repeat his biting antics of World Cup infamy. On the other side, Jurgen Klopp has the most extraordinary huge, white set of gnashers I've ever seen – surely they can't be real? - but employed not in anger but to display the most radiant smiles I've ever seen in sport.
Normally garrulous and more articulate than English managers in his adopted tongue, the German could barely get his words out in the post match interview. I wondered where he was going with his comment that it was after 10 pm and children should be in bed by now – which he followed by saying, 'The boys were fucking mentality giants!'
In my professional speaking I talk about the need to think beyond limiting stereotypes, and Jurgen (I now feel I can be more intimate with the great man) is an example I use if you believe Germans are a little humourless and emotionally inhibited, think again. Just watch him living the game, and loving his players, with every atom of his body. Screaming, waving, jumping and jabbing, and above all, exposing those impossible teeth in a grin to beat all grins.
Forgive me if I've gone over the top - I know I have, but like all fans in these moments I've been overwhelmed by waves of passion. Klopp himself has observed there are things in life more important than football, but in the afterglow of unexpected victory I'm hard pushed to imagine what those things might be! You may have read newspaper colour supplement interviews of celebrities, where they are asked which is more critical to success - talent or ambition. As an example of ambition and sheer will-power beating natural talent, I can only offer as evidence last night's remarkable performance on Merseyside, a triumph of true belief and teamwork over individual genius.
nigelbarlow@nigelbarlow.com
Oxford, May 2019